Make Your Research Shine:
The Non-Profit's Guide to Report Design
Produce a report you're proud to share (and stay on time and on budget!)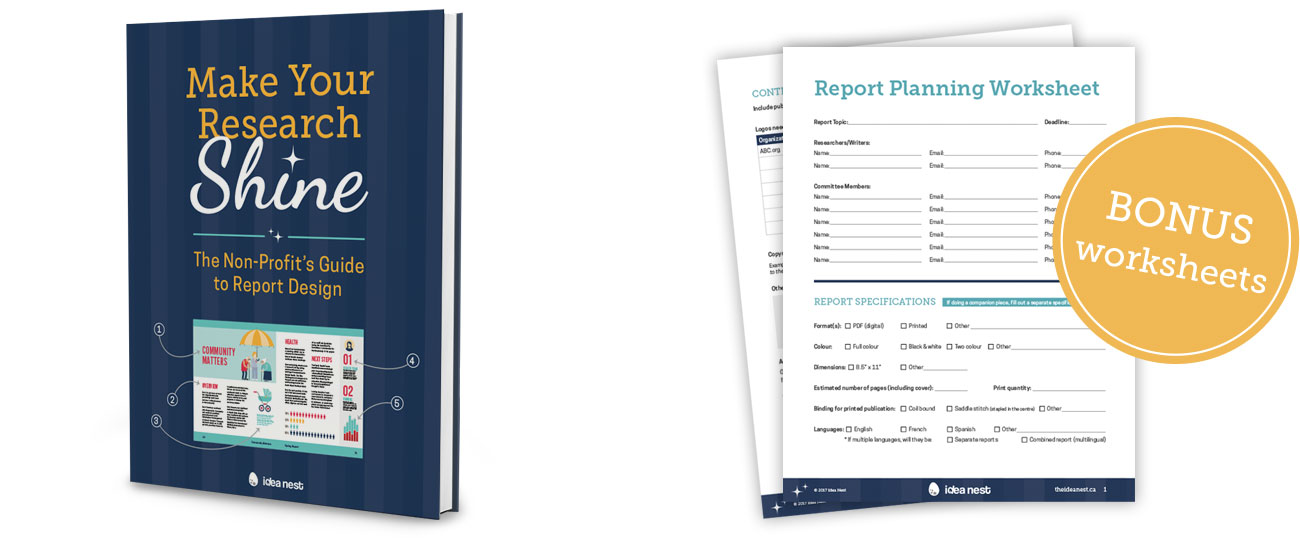 When preparing research or community reports, the same struggles often materialize: tight timelines; indecisive or divided committees; and running over budget. But thankfully, many of these problems can be avoided with smart planning and communication.
This resource delves into the crucial phase that begins when you receive the final written draft from your researcher and that word document needs to transition into a professional publication.
This Guide Covers:
How to create a plan that keeps your project running smoothly
Tips for working with a committee
Design and layout advice
Working with design and print vendors
Reduce the stress of creating your next report—get your FREE guide today by filling out the form.
Get Your FREE Guide Today!
No spam. No worries. I promise.