Hi, I'm Nadine.
I consider myself a left-brain designer. I love making things look sharp but I'm a stickler for functionality. Is the message clear? Who are we talking to and how are we reaching them? Are things presented in a logical way?
That's why I have a special place in my heart for information design. It presents the challenge I crave: organizing information and making it look good.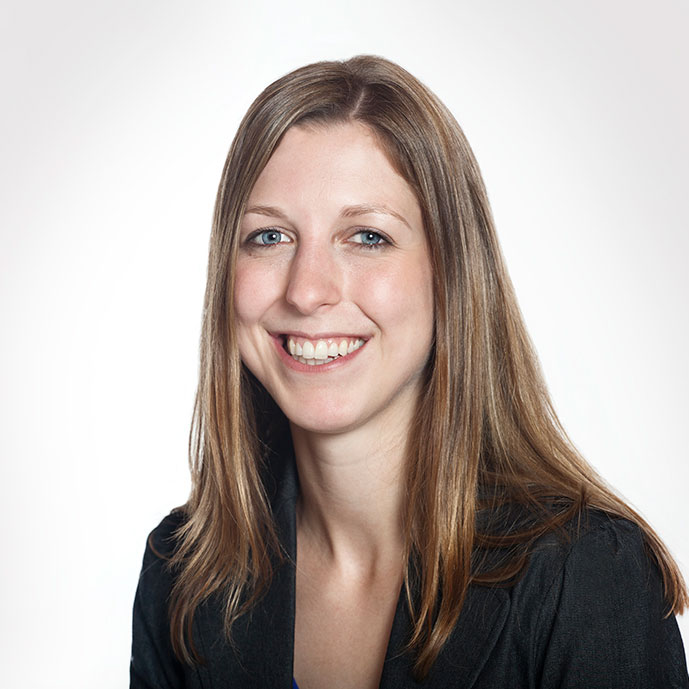 My Backstory
I'm an East Coaster – born and raised in rural Nova Scotia. I started designing long before I realized that's what I was doing. At 9 years old I was creating series of ads for fictional dolls and other products. At 13, I was building fan websites for my favourite bands. In highschool I clued in to this pattern and realized a career in design was an obvious fit.
After graduating from college in 2003 with a degree in Graphic Design, I worked as a production artist with some fantastic advertising agencies in Halifax, Nova Scotia. After five years on the agency side, I spent the next several years as the in-house designer for a national cinema chain.
My spouse's career change moved us away from the coast and into rural Ontario. Not wanting to spend my time commuting a lengthy distance to work, my far-off dream of working for myself came rushing to the forefront.
Idea Nest was launched in September 2010. Thanks to the lifeline known as high-speed Internet, I've been able to work with clients all across North America while enjoying the pleasures of small town life.
When I'm not designing, I spend most of my time with family and friends, often playing board games, sampling craft beer, or attempting to be victorious at Trivia nights (it WILL happen someday). I even made time to write and illustrate a children's book, now available on Amazon.com and Amazon.ca.
A Little More About Me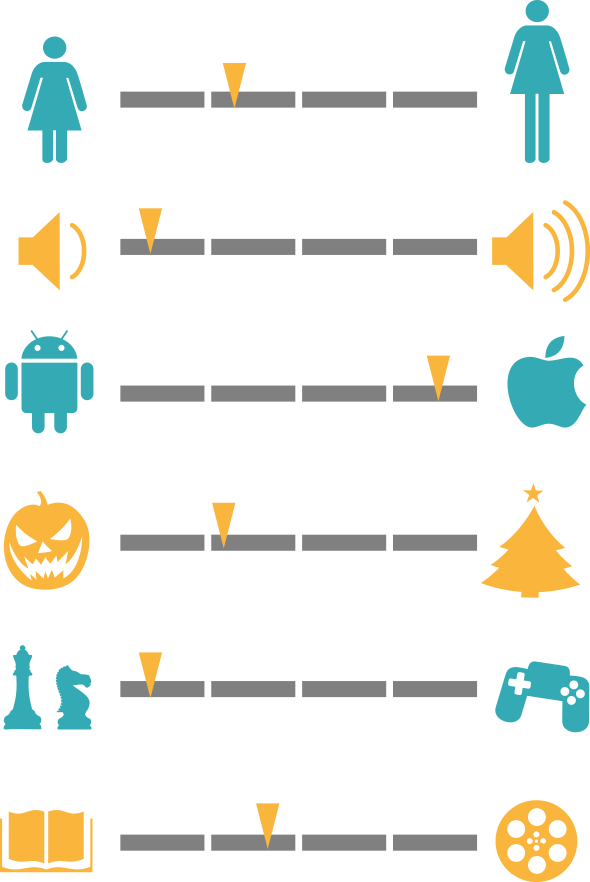 Kind Words from Clients
Nadine's work is extraordinary and always on point. She has a unique ability to take a piece of content and turn it into an entertaining story through graphics, color, and layout. She saves us time because we can simply hand over the draft text and don't have to spend a minute creating or communicating a vision. The product she returns is professional, fresh, and aligned to brand and tone. She is a pleasure to work with, very organized, goes above and beyond to help, and always delivers on time. Her work has truly brought our content to a level we couldn't have imagined.

—Jill McCarville // Marketing & Communications Manager // iWave
Idea Nest always comes through with just the right concept for our projects. Nadine invests the time necessary to ensure we as clients are happy with the end result. We are consistently impressed with her design abilities and technical skills, regardless of the request. Nadine is creative and professional, and the timely completion of her projects is always appreciated.

—Christine Brandt // Manager // Walkerton BIA
I have had the pleasure of working along side Nadine for almost 10 years off and on. Nadine is a true asset to any project she is involved in. Talented, Dependable, Detailed, Knowledgeable, Team Player, Kind, are all words I use to describe Nadine. If Nadine is on the project, you never have to worry, it will be done on time, and done right. I enjoy every project we work together on and will for many more years to come.

—Darren Hubley // Owner // DigitalBuild
It was a pleasure to work with Nadine. She was able to take dry research data and create documents which displayed the information in a colourful, reader friendly format. Above and beyond her creative talents, she gave 110% of her time and energy to making sure the project was completed on time.

—Debbie Davidson // SOS Project Coordinator // Four County Labour Market Planning Board
Nadine Noble, Idea Nest, is an incredible graphic designer. The documents she created for us are professional, error free and suits our content perfectly.

Since we have started using Nadine the compliments on our documents keep coming. She is creative and insightful to her clients' needs and that is what makes her excellent at her craft.

—Gemma Mendez-Smith // Executive Director // Four County Labour Market Planning Board
Idea Nest is a great company to work with. QUILL Learning Network has had some major projects done in the last couple of years and Nadine has always brought her A game to the table. She listens to your vision and transforms it into an amazing final product. Nadine has artistic prowess, works within timelines and stays on budget. We have never had a delay in a project and the only surprises we get are the on fantastic creations she gives us. Nadine Noble, Idea Nest, is one of the best graphic designers I have worked with in my 25 years of working in the educational field.

—Debera Flynn // Executive Director // QUILL Learning Network